BRESCIA
---
The Site
The area for which a nomination is being submitted includes the vast Monumental area with Monastic complex of San Salvatore–Santa Giulia, where the traces of Longobard presence in Brescia are most evident. Here, the evergetism of the royal family came to expression in the architectural grandeur of the Monastery of Santa Giulia-San Salvatore and in the refinement of its decorative apparatus.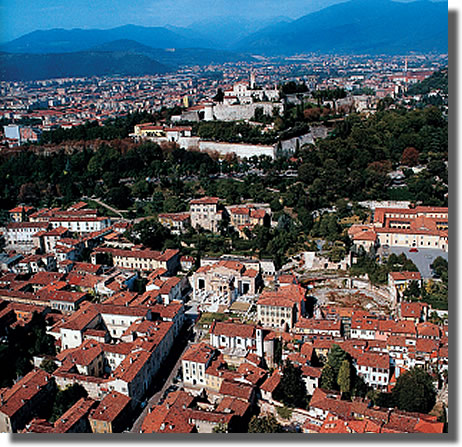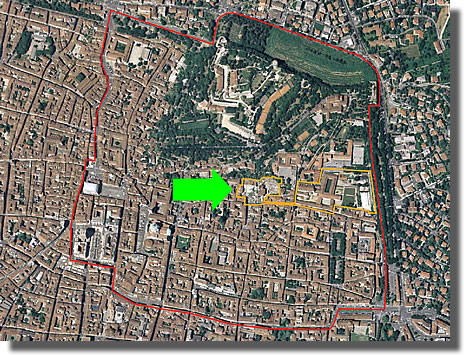 Both the Monumental area and the Monastic complex looked back to architectural and decorative examples that had already been developed in the capital at Pavia, and then at Cividale del Friuli, it was adopted here by secular and ecclesiastical patrons as the model for their buildings of restige.
The Monumental area with the Monastic complex of San Salvatore–Santa Giulia
The decorations are of outstanding importance; the stucco ceiling panels in the side-aisles can be seen as an illustrious antecedent of the renaissance coffered ceiling. in the overall arrangements it is possible to recognise the traditions of northern european (British and Germanic), the Mediterranean (Ravenna, Rome), and the East.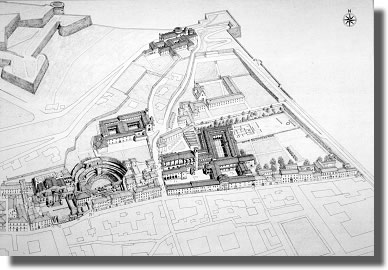 3D graphic reproduction of the property
Nominated property comprises the Longobard Church and the Crypt of San Salvatore, built at the behest of Desiderius and Ansa, and incorporated with other artefacts by later additions to the convent (including the church of Santa Giulia, the Church of Santa Maria in Solario, the nuns' choir, three cloisters and a courtyard) and other remains from the Longobard period in the area to the West of the Monastery, built over the extraordinary remains of the roman buildings.